Shopping Cart
Your Cart is Empty
There was an error with PayPal
Click here to try again
Thank you for your business!
You should be receiving an order confirmation from Paypal shortly.
Exit Shopping Cart
| | |
| --- | --- |
| Posted on May 21, 2012 at 2:44 AM | |
Renovating a boat can feel overwhelming at times.  Yesterday was one of those days.  People love to come and snap photos of the boat because she is inspiring. In many ways..she's even more inspiring to see out of the water.  She looks larger out of the water than in the water.  After yesterday's Chinese Fishing Village Walk of Remembrance where we all made new friends...China Dragon had some new visitors.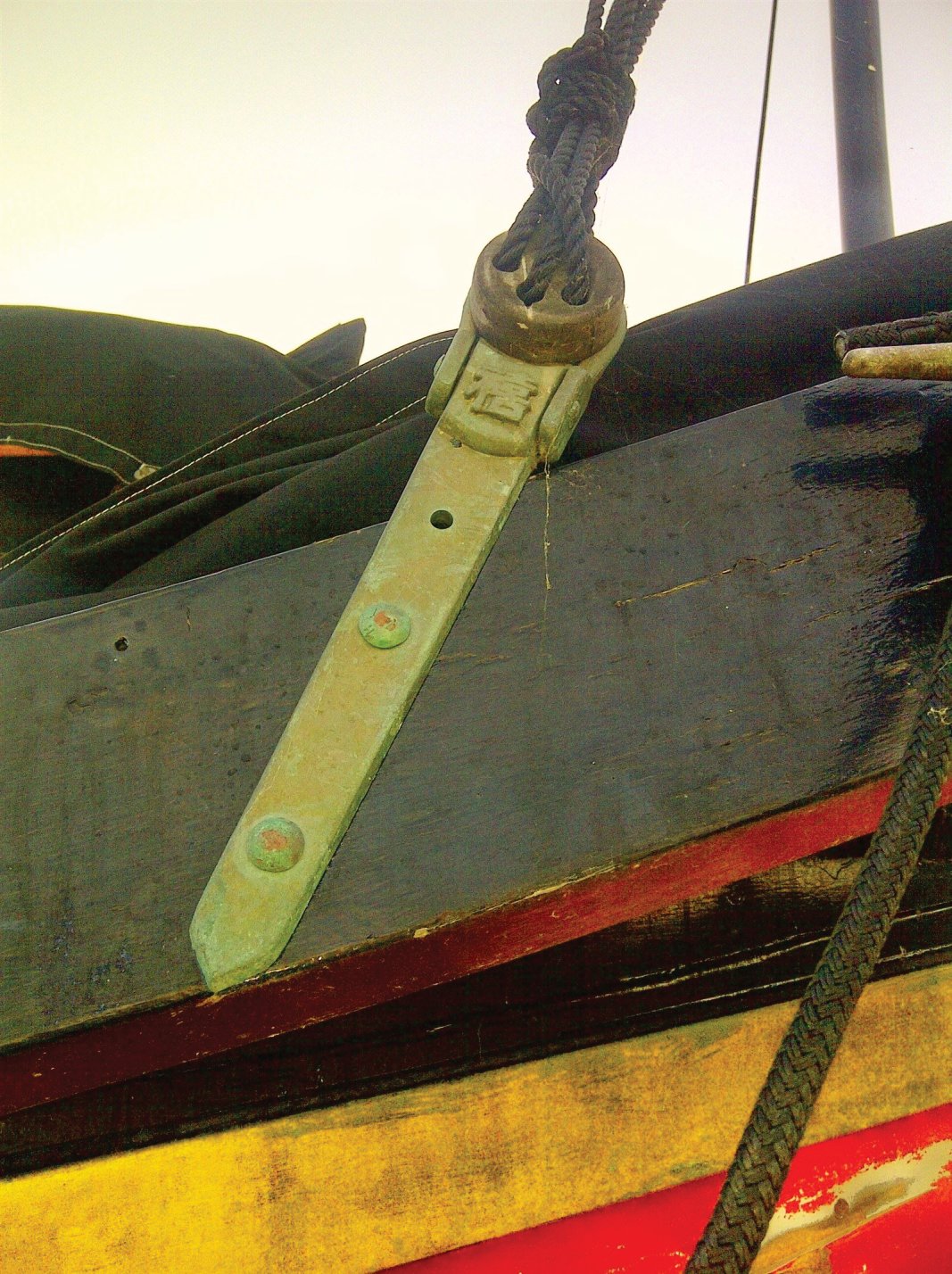 Nancy from San Francisco looked up at the eyes that hold the sails rigging and said: That symbol means: Good Fortune.    Check out the symbol of in this photo on the bronze metal fitting.  I love finding out more information.  Nancy, even said that she was going to call me an honorary Chinese woman.  I loved that.  Nancy's family is from the GuangDong Province where the museum is that houses a large treasure junk that sunk 800 years ago.  
Every day China Dragon makes new friends and I get to see her in the reflection of her admirers.   Come join us and help renovate her.  We need to sand and oil her teak, remove paint from the bilges...as paint in the bilges flakes off and clogs up bilge pumps and that's not a good thing.  It's fun to work on the boat by the water.  You never know who you will meet.  Sanding is something almost anyone can do and it's not hard work at all.   I promise.

Note: We're nearly ready to have her sail in the Pacific Grove's Feast of Lanterns and are looking for experienced crew to help her get ready and be a part of it.

Categories: Restore China Dragon
/